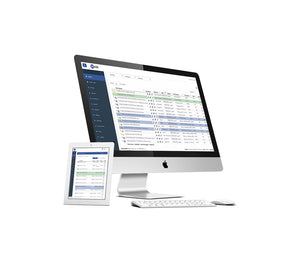 VoiceWareCloud
Everchanging trends in transcription have made it difficult to stay competitive. Today's requirements include high security, integration with other systems, fast turnaround, and many other challenges. Let us provide the right platform to make workflow simple, secure, and profitable. We have over 20 years of experience to help you succeed!
Price: Call 1-888-333-7808 for a quick custom quote
Allow dictation from mobile apps, call-in dictation lines, handheld recorders, and through the web portal.
Transcribe online or through a desktop app. Create Microsoft Word documents or any other format or type directly into an EMR system.
Allow any user to edit Microsoft documents online quickly and efficiently.
Users can view, edit, and e-sign documents online or directly in Microsoft Word.
VoiceWare works alongside any other platform. Integrate and send data to other systems
Utilize tools like line counting reports, apps for importing audio files, automated file transfers, speech recognition and many more!